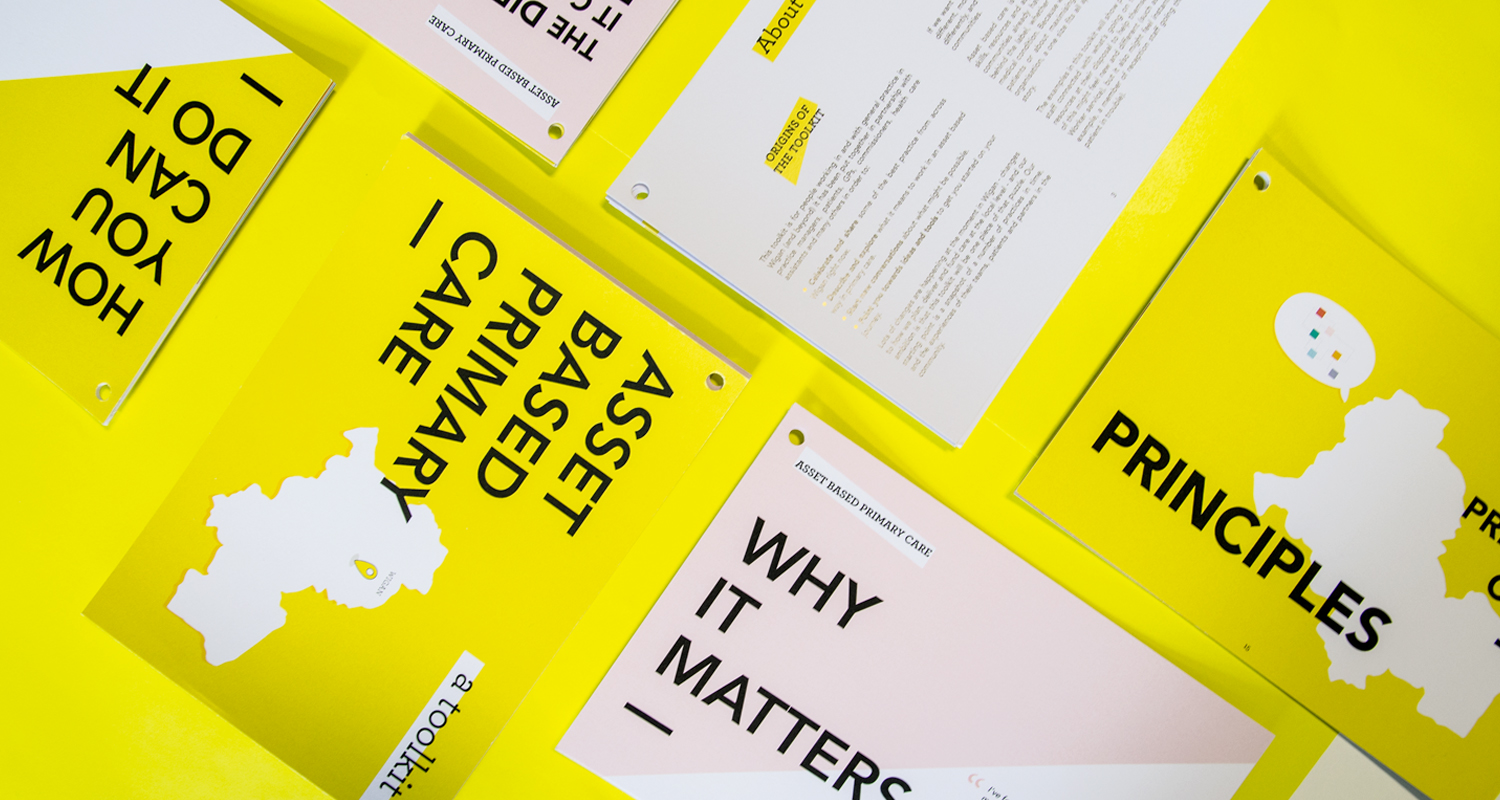 Asset-Based Primary Care in Wigan
Graphic Design, Human-centered Design, Service Design, Toolkit
The following 8 practices in Wigan are working in ways that draw on the assets of their patients, practice and community.
The main goal was to learn what kind of working culture exist in these practices and what makes them successful in order to understand how it's possible to spread the same approach in Wigan and other places in the UK.
The research involved contacting healthcare professionals from these 8 practices as well as patients. After breaking down the learning from the research, the conclusions were divided in 4 different topics.
The toolkit can be used as a booklet as well as separate cards. It gathers case studies, principles and other useful information for professionals to learn and implement elements of asset-based care in their practice.